09 Dec 2012
How To Make Money With Clickbank p1
Over the next few weeks I'm going to show you how to make money with Clickbank (make sure you've started by reading my review of Clickbank here). Now this isn't going to be some "turnkey" makes-you-a-millionaire overnight system, but instead a solid and real action plan you can follow to make at least your first $100 per week. From there, you can scale up and experience greater returns. Basically, this could be your first foray into the world of affiliate marketing.
In this first "how to" post, we are going to cover the tools and resources you need to make this happen. Now there are going to be a few expenses up front. I estimate a total cost of around $30 to get started with this method in your first month. Thereafter, you'll be looking at spending about $25-30. If you're not willing to invest here, then this little guide isn't for you. In fact, affiliate marketing in general isn't for you. It takes money to make money, as they say.
What do you need?
1) A Clickbank account. This is free, and you can sign up here. You need your Clickbank account to help you find products to promote, as well as so that you can get paid. Cost = $0
2) Web hosting. There are loads of different web hosts around – I recommend you try someone like Godaddy or Blue Host (Host Gator is also nice and cheap). I don't know enough about the ins and outs of hosting platforms to put my affiliate link to any particular provider. HOWEVER, I will recommend that if you've got money to spare, you purchase Mark Ling's AffiloBlueprint (one of the all-time great Clickbank training courses) because you get a free hosting for your website and an awesome theme to help you build it. Cost = $4 per month (if using Hostgator)
Your web host MUST support WordPress. 
3) A domain name (don't actually register this yet, as I'll show you in the next lesson how to pick a domain name). Cost = $6-10
4) Traffic Travis. This is free market research and keyword sniffing software that you can download. Claim your free copy here. You will be using Traffic Travis to help you identify profitable markets and keywords, as well as assess the strength of competing websites. Cost = $0
5) An autoresponder/email marketing account. If you're starting out trying to earn coin on Clickbank, then I recommend Fluttermail. The service is second to none and it's extremely easy to use. You can get your first month here for $1. Cost = $1
6) My Keyword Research Redux system – this shows you exactly how to find really profitable keywords. I'll be referring to this report regularly over the coming few lessons, so you should definitely get a copy. You'll save so much time and make a lot more money following the methods I teach. I provide excellent after-sales support, and if you get in quick enough you can secure your copy for just $7 here. Cost = $7
Total cost for the first month = $18-22 (depending on which hosting and domain company you use)
If you're not willing to spend this small amount of money now, then you shouldn't bother reading any further. However, if you're willing to actually invest in your success, then you have everything you need to make money on Clickbank.
The System
Basically, you're going to learn a very simple system for making money on Clickbank. This is nothing super complicated, and works a little bit like this:
Find a profitable product that is making sales
Analyze it to find a "sub-niche", where you can carve out your little corner of the market
Find keywords in that sub-niche that people are searching – we are going to focus on product keywords as much as possible for easy sales
Build a website with pages targeted to those keywords
Drive traffic onto your "email list", which is basically a group of people who are interested in what you're talking about.
Follow up with that email list and make money promoting your affiliate product that you picked in part one.
"Rinse and repeat" with other products
The whole point of this method is that you will be learning how to make money on Clickbank by building up a real business. This isn't a fly by night system that will result in you making money for a short period of time, and then losing it all down the track. Instead, you will be learning how to build a lasting, profitable, and enjoyable business.
You probably need about 2 or 3 hours a day to make this happen. However, if you've got more spare time, then you'll be able to progress much more quickly and make a greater amount of profit.
I'll be helping you out with free video training, as well as posting a new part of the system every few days. In the next lesson, I'm going to show you how to pick a profitable product to promote.
For the time being, you should go and get sorted with web hosting, Traffic Travis, Keyword Research Redux, Fluttermail, and your Clickbank account.
You should definitely get a copy of my Keyword Research Redux report – this will help you a massive amount by showing you how to find profitable keywords. I won't be giving everything away to those who don't purchase (although obviously I'll still help you out). However, if you want a head start, then get your copy below: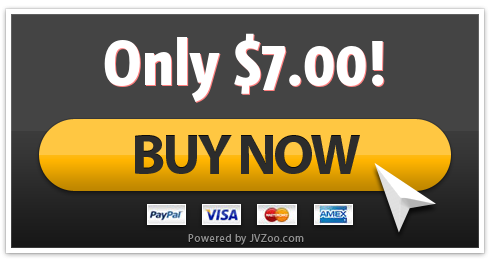 Comments